FOR SALE: 1947 Epiphone Triumph
Manufactured in the New York location. Bridge is non original but the original is included. Action at the 12th fret is set at 3/32 bass side 2/32 treble side with no buzz. There is about a quarter turn left on the truss rod. Neck is straight. May or may not have been overspayed on the back The neck does have a light overspray. Small crack in the tailpiece as typical on old Epi's but is very stable. Hairline crack on the back that has been sealed about 5 inches long. Will not show up in photo's, but should be mentioned. Bearclaw handcarved spruce top with carved maple back. The sides are maple. Tuners in excellent condition with no pitting. Original hardshell case in good condition with replacement handle. Serial number 56681.
[ Sorry, this instrument has been SOLD ]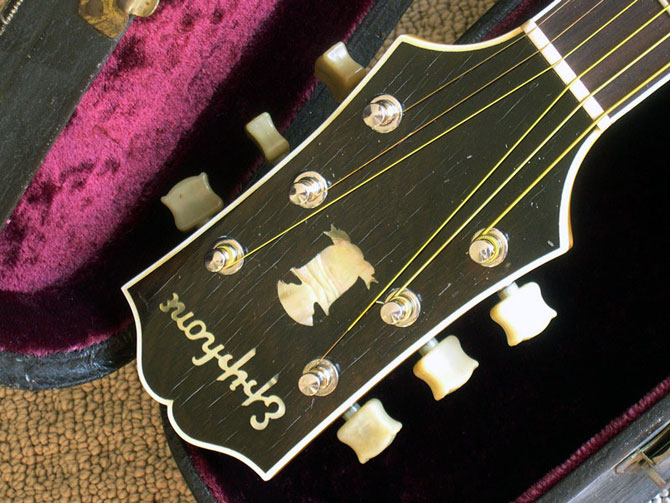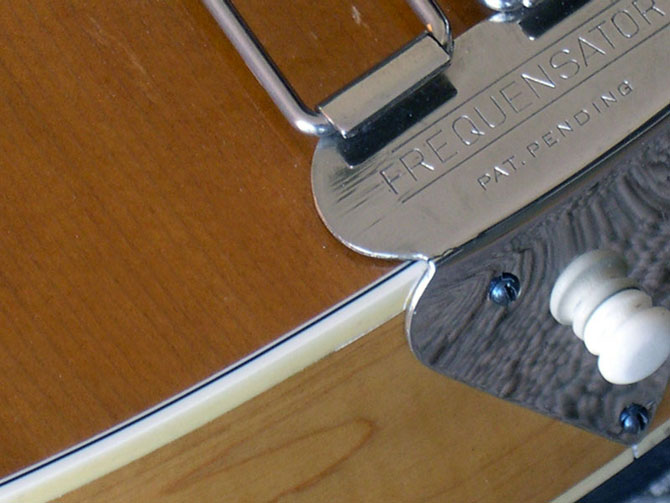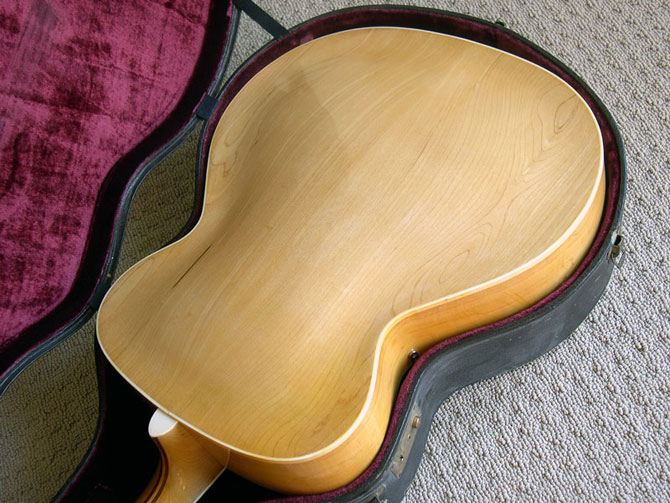 Sources: The History Of The American Guitar by Tony Bacon [book]
Spotlight On:
Bringing A 1966 Barker Back To Life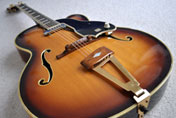 Contact
For questions or comments, or to purchase or sell something, Email Us today.